Petraeus Saga Ends in Charlotte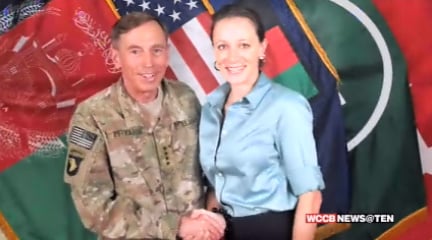 [gtxvideo vid="EJfb28gp" playlist="" pid="Bbt3TRDe" thumb="http://player.gtxcel.com/thumbs/EJfb28gp.jpg" vtitle="petraeus trial"]
CHARLOTTE, NC — A sordid story of infidelity, cyber-stalking and secret government black books comes to a close tomorrow in Charlotte.
Former general and CIA director David Petraeus will be sentenced here: the place his one-time biographer and mistress Paula Broadwell calls home.
"This will be a standard plea entry, and then the sentencing has already been agreed to by the government," says former Union County district attorney John Snyder.
Former CIA Director David Petraeus is scheduled to enter a plea on one misdemeanor count of unauthorized removal and retention of classified material, Thursday afternoon at 2:00pm, in front of U.S. magistrate judge David Keesler in Charlotte.
Snyder says Petraeus and his lawyers were smart to take the government's deal.  
"The full nature of what they could prosecute him for would have anybody taking a federal misdemeanor and going on their way," says Snyder.
Petraeus isn't facing any jail time for sharing eight "black books" filled with secret codes, the identities of covert officers, war strategy and notes from national security meetings with Paula Broadwell in 2011. At the time, she was writing his biography and didn't have security clearance.  
Court documents say Petraeus lied to investigators about having classified information and sharing it with Broadwell.
Critics say the former four-star general is getting off with a light punishment.
"The stiffest penalty he could get is a year in prison," says Snyder. "But since this is a first offense, obviously, he's going to pay a $40,000 fine, and then he's going to be on probation for a couple of years."
The Petraeus plea deal means there will be not testimony in open court. No sordid details from the affair between the general and his mistress. An affair that brought national attention and scandal to the front door of Broadwell's Dilworth home.
"We don't get into surly details about his personal life," says Snyder. "How the information came into her possession."
Broadwell hasn't been charged with any crimes, but could still face prosecution. She still lives in Charlotte, and routinely attends public events. She's also still serving in the Army reserves.