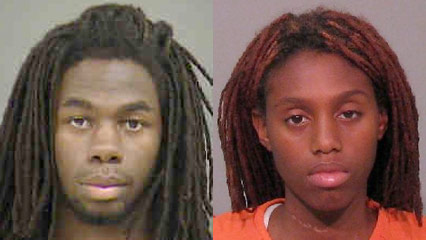 YORK COUNTY, S.C. — Deputies arrested a Charlotte carjacking suspect in York County after a pursuit ended with the suspect crashing into a tree.
Investigators say the suspect, Andrew Crawford, is accused of carjacking someone in Charlotte.  Deputies saw the vehicle at a convenience store in Rock Hill and attempted to stop the driver.  
Crawford is accused of driving off causing deputies to pursue the stolen vehicle.  Crawford was able to get away but was spotted again in Fort Mill a short time later and another pursuit ensued.  
Deputies say Crawford struck one of their patrol vehicles and almost hit a deputy, causing the deputy to fire one round at the vehicle but the car did not stop.
Crawford allegedly lost control of the vehicle at the intersection of Harris Road and Sam Smith Road and crashed into a tree.
Investigators say two female passengers got out of the vehicle but Crawfod refused to exit the car.  The SWAT team was called out and after two and a half hours the suspect was taken into custody.
Crawford is currently charged with receiving stolen goods, assault and battery high and aggravated, failure to stop for blue lights and several other traffic violations.
The female suspects will both be charged with receiving stolen goods.  One of the female suspects, Nyah Fontaine, 21, of Charlotte, is in police custody.  The other suspect was taken to a local hospital but her name has not been released at this time.