No Death Penalty in the ANTM Murder Trial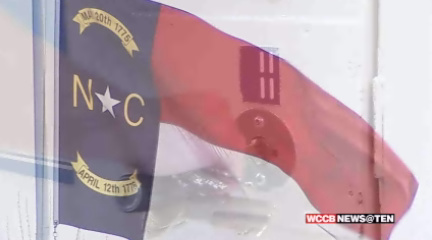 [gtxvideo vid="PlXzO9MG" playlist="" pid="Bbt3TRDe" thumb="http://player.gtxcel.com/thumbs/PlXzO9MG.jpg" vtitle="nc death penalty"]
 CHARLOTTE, NC — Two people charged in four murders in Mecklenburg County, including the killing of an America's Next Top Model contestant, will not face the death penalty.
The district attorney says he keeps death penalty cases for crimes that shock the community.   Tonight, a look at just how often the death penalty is used in North Carolina, and why some say it's because of the cost.
"I think it is the ultimate penalty, which needs to be out there as the ultimate price for taking someone's life," says former Union County DA John Snyder.
Emmanuel Rangel and Edward Sanchez are charged with four counts of murder. Police say they killed Mirjana Puhar, Johnathan Alvarado and Jusmar Gonzaga-Garcia on February 24, after shooting and killing Rosool Harrell outside a hotel in Matthews on February 22.
Death penalty cases have been few and far between in Mecklenburg County and across the state.   But that trend may be changing.
"If North Carolina could, they would start the death penalty tomorrow," says Charlotte defense attorney Jeremy B. Smith.
North Carolina has not executed anyone since 2006. The state legislature is now moving towards ending a moratorium on executions.
"There's a current bill that's been proposed that has to do with allowing people other than doctors to administer the death penalty," says Smith. "That's one of the problems that they have right now, that the doctors, because of their oath, will not administer the death penalty." 
Some argue that death penalty cases are more expensive.
"If you're accused of a capital crime, you're entitled to two public defenders, as opposed to one," says Snyder.
And keeping inmates on death row costs taxpayers more.
"There was one specific study that Duke did in 2009 that talks about it costs about four times more to do a death penalty case in North Carolina than a non-capital, or non-death case," says Smith. 
That could translate to more than two million dollars per execution, compared to life in prison. North Carolina currently has 149 inmates on death row.
"The DA then begins to look at it and say, okay if based on all these facts, based on all these factors, can I get the death penalty?" says Snyder.
That Duke University study found that death penalty prosecutions cost North Carolina at least $11 million a year, even while executions are stalled.