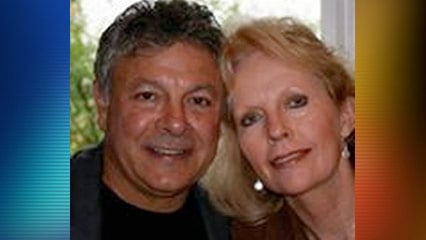 CHARLOTTE, N.C. — New documents released in the murder case of a Lake Wylie couple give more details on why FBI agents searched an alleged gang leader's jail cell.
CLICK HERE TO READ THE FULL AFFIDAVIT.
Investigators say Jamell Cureton, the alleged leader of the United Blood Nation, ordered the hit on Doug and Debbie London at their home in Lake Wylie.  
Detectives believe Cureton wanted Doug London killed so he could not testify against him during a robbery trial.  
Police say Cureton was shot by Doug London after he and several other gang members tried to rob the London's mattress store in south Charlotte.  
SEE ALL THE SUSPECTS' MUGSHOTS HERE.
Cureton claims FBI officials unlawfully searched his jail cell, taking documents that included legal strategy him and his attorney would use in his case, which comprises his right to a fair trial.
Cureton's attorney, Chiege Okwara, says the information taken during the search was used against Cureton.
During the raid, agents found several pictures of a local judge who was presiding over Cureton's case and other public officials.  Those officials were placed into protective custody after the raid and the judge stepped down from the case.  
Agents also found handwritten notes between Cureton and another alleged gang member.  According to the affidavit, Cureton wrote for someone to look up Doug London to see if he had ever been arrested.  Cureton then allegedly wrote, "An as fore as that old man goes we needa say he smoke crack & owed 1 of us some money – we came to collect he 'gave' me his iPhone, we said 'Dats not enough' so he gave us the bank bag then shot me. I shot back in self defence an so own an so forth."
Another letter listed in the affidavit claims Cureton wrote, "We needa come up with something because he showing up to every cort date you (*I got something for that thoe) we need destroy his credibility as a witness an victim "we do victems man, we – da -victems" LOL."
Cureton then allegedly writes, "That cracker f***ing us up thoe he is gunning for us bra. Hunt for blood and blood gone hunt for you."
Authorities arrested six suspected gang members for the murders of the Londons, including Cureton.  The suspected trigger man, Malcolm Hartley, pleaded not guilty in court Thursday.