Catawba County Family Victims of 'Swatting'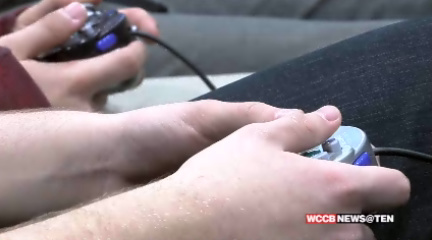 [gtxvideo vid="1WHxVZFm" playlist="" pid="Bbt3TRDe" thumb="http://player.gtxcel.com/thumbs/1WHxVZFm.jpg" vtitle="swatting"]
NEWTON, NC – Investigators in Catawba County are trying to trace a prank call that led a SWAT team to show up at a Newton family's home early 

Sunday

 morning.
Sean Prince and his family say they are victims of a swatting hoax that could be tied to online gaming.
"I had streamed and played games earlier that day. I was just kinda winding down for the night," Prince explains.
The prank caller, pretending to be Prince, told a 911 operator he had killed his girlfriend and had his parents tied up.
"It's still almost like, I almost can't believe it happened to me," Prince says.
Prince and his parents were forced outside, with their hands up.
"Being handcuffed by a SWAT team with guns pointed at you is so surreal, and then hearing them say, 'Call in the snipers,'" Prince explains.
"I just start sobbing, with my head down. I'm like, 'We haven't done anything, I don't understand,'" says his mother Karen Prince.
The family was released after investigators realized the hoax. Captain Joel Fish says the Sheriff's Office is now trying to find out if Prince's online gaming system was hacked.
"They're gonna find out which number it actually came through, then track it back," Fish says.