Satisfy Your Cookie Craving With Free Cookies All Day At "Crumbl"
"Crumbl Cookies" gourmet cookie shop opens in Matthews
CHARLOTTE, N.C. – If you've ever felt there's a cookie shaped hole in your life late on a Saturday night, and the offerings at the grocery store or gas station just don't cut it, Crumbl might be the cookie shop for you! Crumbl Cookies opened in Matthews Wednesday, offering fresh gourmet cookies as late as midnight with curbside pickup and delivery available too.

To celebrate the store's opening, Crumbl Cookies is offering free cookies this Friday, April 2nd all day – that's 8am until midnight!*
Crumbl Cookies was founded in Logan, Utah almost 3 years ago and has become a widespread franchise with over 150 locations across the country (Matthews is the third location in our area after Rea Road and Tegacay). The store offers a variety of gourmet cookies with 120+ flavor options such as: Churro, Biscoff, Confetti Cake, and Coconut Lime. The flavors operate on a rotating menu, with 4 different specialty flavors each week. Crumbl shops have a pleasing aesthetic with a minimalist design scheme. The signature pink color is featured on all the walls and boxes bringing a cheerful happiness to anyone who enters. Each Crumbl location has an open kitchen that allows customers to see the start to finish process of their cookies being made.
Each week, the menu rotates to give you 4 different specialty flavors to taste and enjoy. The famous milk chocolate chip and chilled sugar cookie are always available.
Tyler Hinckley, the owner of the Matthews location, is a Texas native who was living in Utah when he met the founder of Crumbl Cookies at church. He fell in love with the cookies & business model and decided to embark on the journey of opening a location of his own. The store opens in the Sycamores Commons shopping center next to the UPS store (across the way from Costco). Tyler and his team are especially excited as the store will be releasing 1 new specialty flavor for the next 20 weeks! "We can't wait for everyone in the area to taste the world's best cookies!"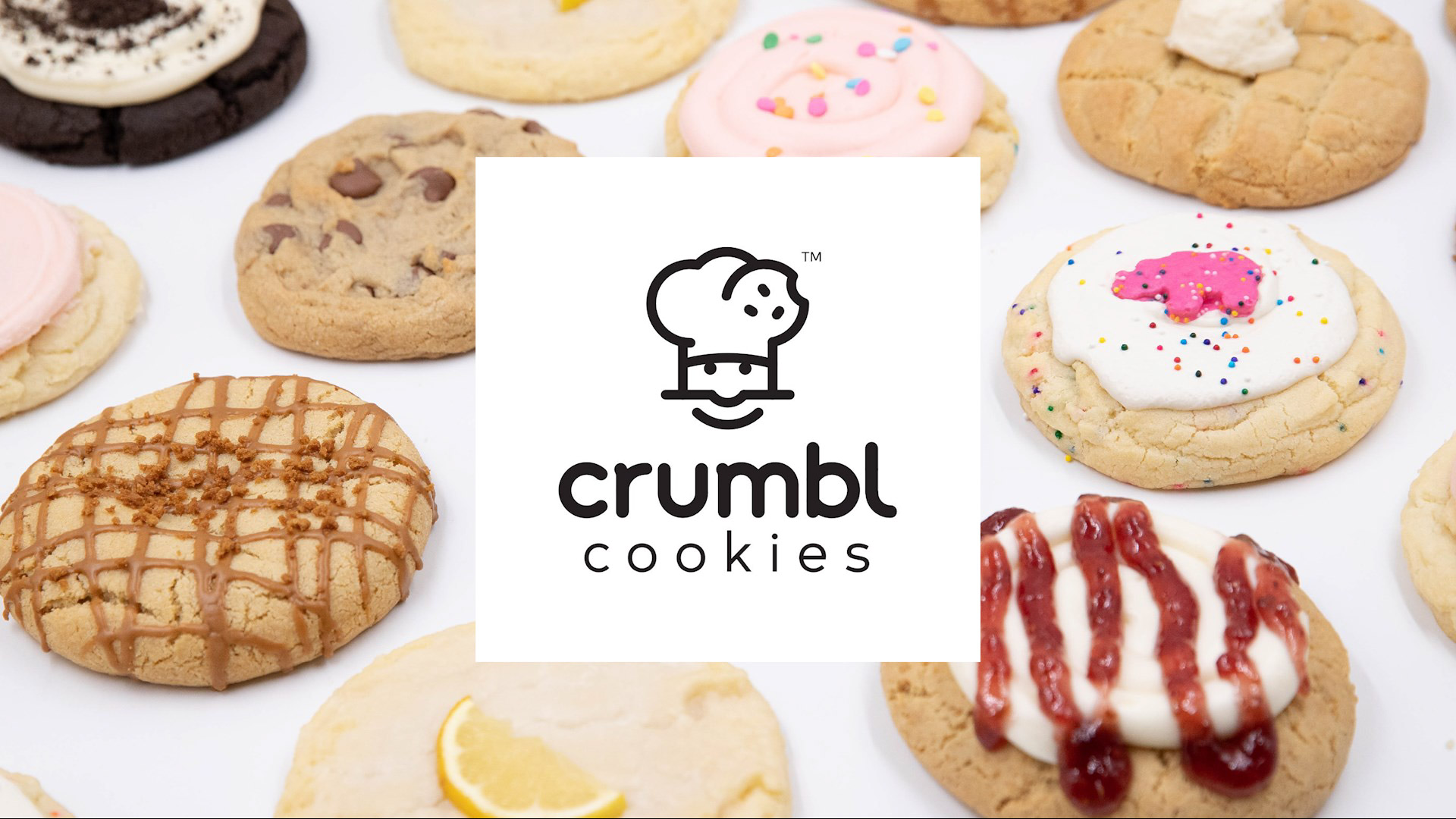 Crumbl Cookies (crumblcookies.com)
Location: 2217 Matthews Township Pkwy, Ste E, Matthews, NC 28105
Hours: 8am-10pm (M-Th), 8am-Midnight (F-Sat), Closed Sunday
Opening Day: Wednesday, March 31st (8am -10pm)
Free Cookie Day: Friday, April 2nd (8am – Midnight)
*Conditions apply.