Congresswoman Alma Adams Gives State Of The District Address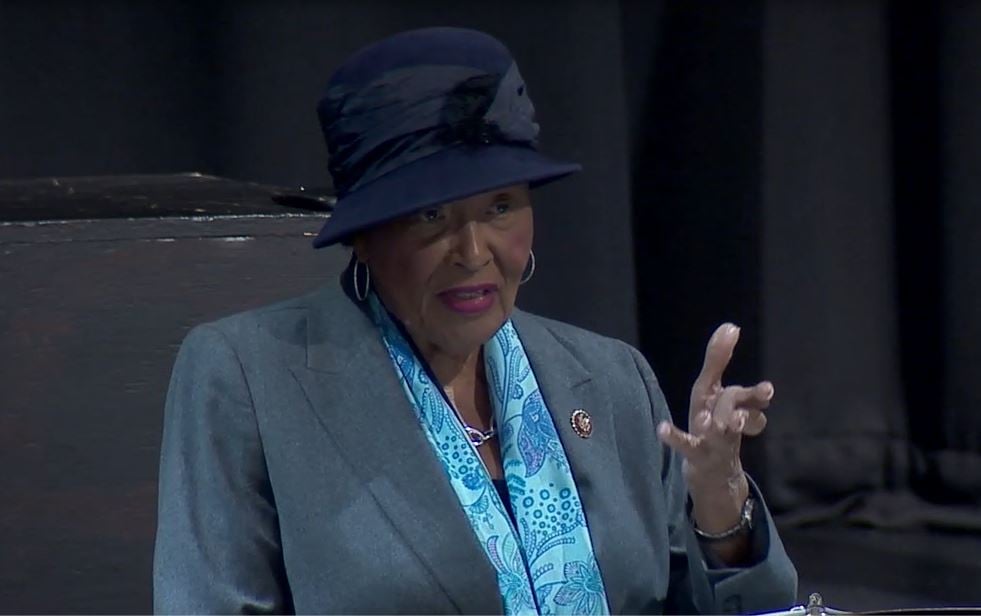 CHARLOTTE, N.C. — Congresswoman Alma Adams has laid out what she wants to focus on this year in Charlotte.
She delivered her annual State of the District address Thursday at two separate events. Thursday morning she spoke at the Cabarrus Arena and Events Center in Concord, because her district now includes part of Cabarrus County for the first time. The second speech was given at Julius L. Chambers High School Thursday evening.
During the address, Adams said affordable housing is once again a top priority for her this year.
She touted the Lifeline Act she helped introduce last year, which she said freed up more than $8 billion nationwide for affordable housing construction.
She said in fiscal year 2023, she is allocating $7.9 million for affordable housing in Mecklenburg and Cabarrus Counties, as well as $2.5 million for rental assistance.
"It's not fair that our neighbors should have to spend more and more of their hard earned dollars just putting their roof over their head, especially when you believe, as I do, that housing is a human right," Adams said in her address Thursday.
Adams was also sworn in for the 118th congress Thursday. In November, Adams was elected to a 5th full term representing North Carolina's 12th Congressional District.