Casey and Sandy Parsons Out of Jail, Charged with 76 Federal Crimes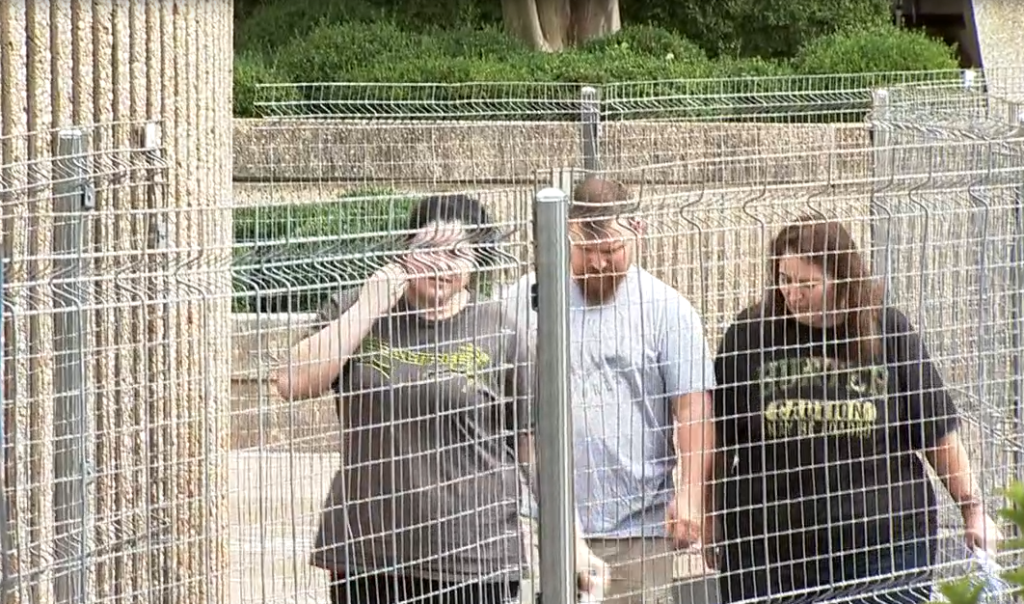 WINSTON-SALEM, N.C. – Casey and Sandy Parsons walked out of the federal courthouse and into a sea of reporters in Winston-Salem Wednesday. Casey told reporters, "They're (prosecutors) scraping the bottom of the barrel."
The scene around the Parsons' escalated, as their car took off before their daughter Brooke, who was cursing at and shoving reporters, could get in. She's okay. One reporter asked, "Why did you smack my camera, ma'am?" Casey replied through a rolled-up car window, "You attacked my daughter!" WCCB News @ Ten anchor Morgan Fogarty said, "Nobody touched your daughter." And, "Your daughter was actually throwing elbows at us."
When Casey and Sandy Parsons were inside the courtroom, their demeanor was much different. Both were in handcuffs, both had their feet shackled. Both stood quietly before the judge. Neither looked around the courtroom and the couple only glanced at each other once.
The federal charging document accuses the couple of 76 counts of fraud, including accepting $643 a month in financial adoption aid for Erica over a 20 month period for a total of $12,680, even though Erica was gone.
It says they fraudulently collected Social Security payments using Erica's identity. It says they got food stamps using Erica's identity. It says Casey filed bogus tax returns, then stopped filing taxes altogether to avoid student loan debt and lied to claim a first time home buyer's credit.
The couple told Judge Joi Elizabeth Peake they couldn't afford attorneys; Peake appointed two. The couple told the judge neither could afford their $25,000 bond; Peake unsecured it and released them on electronic monitors. The Parsons are under travel restrictions and cannot have weapons. They also had to provide DNA samples Wednesday.
As for their missing daughter Erica, it's unclear if anyone was in court on her behalf today. Fogarty asked two women who seemed to have been, "Are you here on Erica's behalf? One of them replied, "Somebody should be."
The Parsons' arraignment date hasn't been set. We added up the theoretical prison time they could receive if they are convicted on all of those fraud charges. Casey Parsons faces a max of 703 years behind bars and up $12 million in fines. Sandy Parsons faces a max of 509 years in prison and up to $10.75 million in fines.