Chief Prepares Tactics to Curb Violence in Charlotte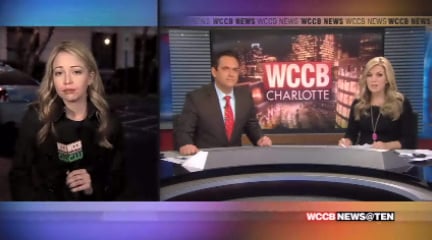 [gtxvideo vid="LAEjeu3m" playlist="" pid="Bbt3TRDe" thumb="http://player.gtxcel.com/thumbs/LAEjeu3m.jpg" vtitle="crime rate"]
CHARLOTTE, NC — Charlotte's Chief of Police says he wants more officers on the streets after what appears to be a violent start to 2015. 
There have been six homicides in Charlotte so far. The latest victim is William Allen, III. He died after a shooting Tuesday night on Wallace Rd. in East Charlotte. 
New statistics from Charlotte-Mecklenburg Police Department show the city had the fewest number of homicides last year since the department started keeping records in 1977.
For 40 years, Doris Edwards has lived in the Hidden Valley community. For her, a stroll hasn't always been safe. "It was very scary because we didn't know when we might come outside and run into a criminal, or run into somebody shooting guns," said Edwards.
Last year that changed. Violence slowed. That's exactly what officers applauded Wednesday when Chief Rodney Monroe announced that crimes across the city fell last year. 
There were 42 homicides compared to 52 in 2013.  Violent crime dropped less than a percent.
 Reported rapes fell almost two percent. 
Chief Monroe did acknowledge 2015 has started off with more homicides than last year.  "We're, you know, 100-plus percent up," said Chief Monroe. 
His tactic, he says, will be much like the one used in Hidden Valley where Edwards lives. CMPD used an injunction to clamp down on the Hidden Valley Kings gang, arresting them if they were caught gathering in groups on the streets.
Officers often take in potential criminals, said Chief Monroe. "…and explaining to them we're watching them, that we're focusing on them, and should they continue to be involved in criminal acts, that we're going to use all our resources to go after them," said Chief Monroe. "At the same time, we look to provide services to them: mental health services, alcohol/drug abuse, or whether there's an opportunity for them to really turn their lives around."
His teams, he says, need communities to hold meetings with officers and talk about how to stop crimes. The Chief says the biggest crime in Charlotte is larceny. There were more than 22,000 in 2014. That actually increased by more than 700 cases compared to 2013.