Special Investigation: Will You See CMPD Body Cam Video?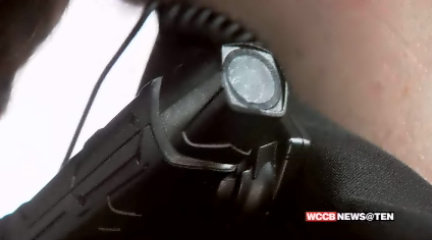 [gtxvideo vid="VnJeuK6R" playlist="" pid="Bbt3TRDe" thumb="http://player.gtxcel.com/thumbs/VnJeuK6R.jpg" vtitle="body cam law"]
CHARLOTTE, NC — 1,400 Charlotte-Mecklenburg Police Department officers will soon wear body cameras in an effort, the Chief says, to build your trust.
WCCB Charlotte's investigation reveals if you find yourself in a confrontation with an officer, you and the public may never be allowed to view the footage.
The department cites a state law, which Chief Rodney Monroe has said he wants legislators to alter in order to open the video for viewing.
Millions of taxpayer dollars will go into the cameras.
"It's always about trust," said Chief Monroe. 
He declared those words to Charlotte City Council at least three times since December. 
By March, his officers will start wearing body cameras, but the Chief says he will decide who sees the footage, an effort to protect the public.
"Not every citizen would want these videos made public," said Chief Monroe.
Defense Attorney Brad Smith says the cameras will certainly capture something happening in public. For instance, someone pulled over on the side of the road. 
"Our tax dollars pay for it, you know," said Smith. "And if it's something someone wants to see, then they should have a right to look at it."
Chief Monroe's response earlier this month.
"Right now, there's no state law that gives us the clear ability to allow anyone to see body worn camera video, because the law that was written back in 1997," said Chief Monroe. "Body cameras didn't exist."
WCCB Charlotte asked the chief to elaborate on three separate occasions, each time CMPD said no.
Smith says the law is clear: police videos are public record as long as they are not part of an active investigation, because that would compromise a fair trial.
As it is, CMPD does not typically let the public see dash camera or surveillance footage.
Three weeks ago, WCCB Charlotte sent a public records request to the police department. In it, we asked for surveillance and dash cam video of two cases that were closed or dropped, cases in which police are accused of having a physical altercation with a suspect in public.
One case involved LaReko Williams.
He died after police say Officer Michael Forbes shocked him with a Taser at the Woodlawn Light Rail Station in 2011.
A jury awarded his family $500,000 after they sued, claiming excessive force.
Second, WCCB Charlotte requested dash cam video from the Darryl Cannady case.
Cannady recorded video of officers holding him at gunpoint on Tuckaseegee Rd in 2013. Police admittedly pulled over the wrong guy. Cannady says officers cuffed and elbowed him before putting him in the patrol car.
"I'm recording this because this is like the second or third time it's happened to me, and it's getting ridiculous," Cannady said on the recording.
CMPD responded to the open records request by e-mail. They said no to releasing those videos due to personnel privacy laws.
"That interpretation of the law, in my opinion, is just absolutely false," said Smith. "Because it, that statute, does not say anything at all about videos being protected under a personnel file."
So the public moments, in which the public is left in the dark, Chief Monroe says body cameras will capture. Footage he says parties involved may have a chance to see.
"It'll be a case by case basis," said Chief Monroe.
He says he'll decide if the rest of Charlotte will remain in the dark.