Police: Middle Schooler Masterminded Mass Nude Selfie Post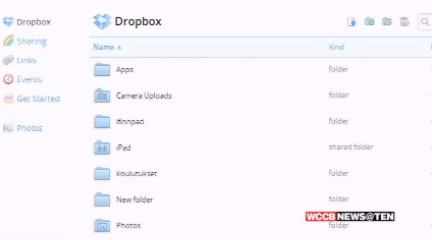 [gtxvideo vid="LoEGc2If" playlist="" pid="Bbt3TRDe" thumb="http://player.gtxcel.com/thumbs/LoEGc2If.jpg" vtitle="hough nud pics"]
CORNELIUS, NC — 75 nude photos of teen girls were floating around online for three months before victims spotted them.
The mastermind behind the whole thing, police say, is a Charlotte-Mecklenburg Schools middle schooler. 
"I got the message, and every one of my friends have it. The whole school has it, honestly," said Hough High School student Landon Proctor. 
CMS Police say that middle schooler, who they aren't identifying, began collecting the photos from other kids and then uploaded them to the free file sharing website called Dropbox in December. 
Victims came forward about the nude selfies online last Tuesday. They told the Hough High School Principal. Then, CMS Police took over.
"That's an added new twist," said CMS Police Det. Kenneth Lynch. 
He says schools are used to dealing with nude photos shared through text messages, but not shared online in mass quantities.
"We have challenges both for our students and adults with social media and helping our kids understand that once you put something online, you lose control of it," said Superintendent Ann Clark. 
CMS Police contacted victims' parents and Dropbox. 
The website took down the pictures of high school and middle school girls from CMS and other local districts.
The youngest victims were 14 years old.
Now police are working to find out who viewed the pictures and if those naked selfies are floating around anywhere else online.
"This is child pornography," said Diana Levitt.
Levitt is a Charlotte child therapist.
She says at least one in five kids are taking nude selfies. 
She says adolescents aren't wired to think of how it could hurt them in the future.
"It really comes down to the teenage brain. They have a hard time looking at long term consequences of their actions," said Levitt. "I think we as adults or parents or people who work with teens, really need to let teens know that there are significant consequences."
CMS Police investigators are working with the District Attorney to decide what charges are appropriate for the middle school student who posted the photos.