Coffee Shop Owner: I've Never Been So Afraid Before…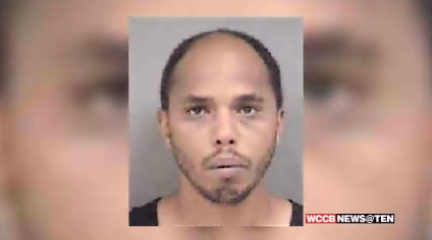 [gtxvideo vid="PEoGYrLJ" playlist="" pid="Bbt3TRDe" thumb="http://player.gtxcel.com/thumbs/PEoGYrLJ.jpg" vtitle="smelly cat assault"]
CHARLOTTE, NC — Deputies are searching for a wanted man who investigators say assaulted a popular NoDa coffee shop owner.
The owner of Smelly Cat Coffeehouse, Cathy Tuman, says a former customer tried to stab her and an employee Monday morning.  Although police caught him, they couldn't arrest him.
"I was in shock," said Tuman. "I was in fear. I've never been so afraid before after owning Smelly Cat for nine years. I've had to deal with people, I've had to ask people to leave the property, and this was the first time I felt unsafe."
The assault started at 10:30 Monday morning.
A manager banned Robert Ramirez two days earlier for becoming angry and bothering customers.
He showed up again, the owner says she and employee told him to leave, but he pulled out a knife.
"I was absolutely fearful of all my customers and myself," said Tuman. "Terrified actually."
With nearly a dozen also terrified customers watching on the patio, he tried stab her and an employee, lunging repeatedly with a knife.
They called 911, but he walked to the bus stop on North Davidson Street.
A bus full of people was on its way. A customer warned the driver Ramirez was armed with a weapon. The driver passed by Ramirez.
Police caught up, took his knife but let him go on the next bus.
"I think he should have been taken into custody, searched even more, not just taken the knife away because what if there was something else, you know?" said customer Ashley White.
CMPD says the reason police officers couldn't arrest Ramirez is because this was a misdemeanor committed outside of the officers' presence and there were no injuries. The victims were advised on how to sign a warrant on the suspect.
"What's going through my mind is, 'What's going to stop him from coming back to Smelly Cat, threatening my staff and threatening my customers?'" said Tuman. 
Tuman doesn't want people to think NoDa is unsafe.
"It's safe here, said Tuman. "The neighborhood is proactive. I would say more proactive than the police were."
Statistics show 17 crimes such as theft and assault reported in NoDa in the past week, just four more than reported in a similar North Charlotte neighborhood. Police say the numbers vary week to week.
Tuman is now calling for changes since her only option was to take her case to a judge to get a warrant.
The judge did issue a warrant for assault with a deadly weapon and trespassing. 
Deputies will now track Ramirez down again to issue a court date or arrest him. The Sheriff's Office will decide which option is best once deputies receive the warrant.
Police have arrested Ramirez twice before in 2013 for misdemeanor larceny.