Duke Energy Says Well Water Okay, Neighbors React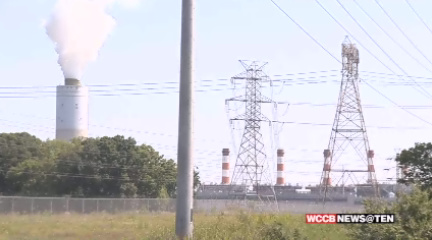 BELMONT, NC — "Can't cook with it or drink it or brush your teeth with it," says Belmont homeowner John Teague.
Teague lives right down from the Allen Plant in Belmont. His neighborhood received letters in April from Duke Energy saying not to drink the well water, so he keeps bottled water stocked in the house. And even though Duke now says their wells aren't contaminated, Teague is still concerned.
"No, no, the toxicologist, NC Toxicologist doctor, he said he wouldn't drink it; it's bad. The water is bad," said Teague.
Neighbor Bill Stevenson has kids and says he doesn't feel the same, so this recent announcement doesn't impact his family.
"It really doesn't. We didn't quit drinking it," said Stevenson.
Stevenson says with all the things people eat and breathe in, he doesn't think you can pin illness on just the water.
"I wasn't worried or concerned about it because the science doesn't really support me being alarmed at that point," said Stevenson.
One thing both men agree on is how this issue has impacted their financial future.
"Worked all your life and get house paid for and you can't even sell it," said Teague. "This alarm the government has raised has had the net effect of devaluing the property here in the neighborhood," said Stevenson.
Duke Energy says they'll continue to analyze samples as well as look at how contaminants in ground water change over time. Also they will provide bottle water for homes with suspect well water for at least 3 months.