Marvin Beach
Email Marvin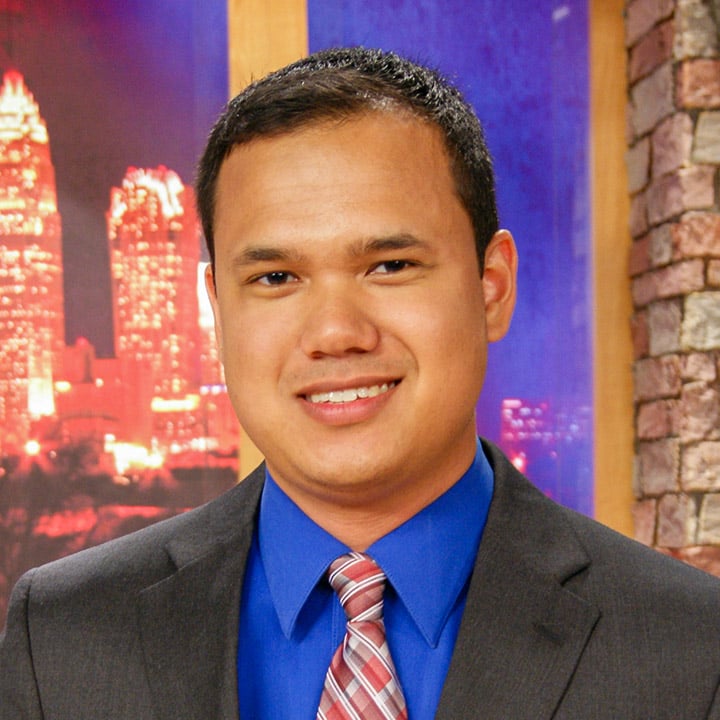 WCCB Charlotte's Marvin Beach is co-anchor of WCCB NEWS @ SIX and weekend co-anchor & weekday reporter for WCCB NEWS @ TEN. He joined the team in May 2009.
Marvin graduated with a degree in broadcast journalism from the University of South Carolina. While in Columbia, he interned at WIS-TV.
In 2017, Marvin was nominated for a Midsouth Emmy for Breaking News coverage during protest and riots in Charlotte in September 2016.
In 2010, Marvin won first place for Spot News from the Radio Television Digital News Association of the Carolinas.
In his spare time, Marvin is an avid Atlanta Braves fan and also follows the Carolina Panthers and Charlotte Hornets.
With his mom a native of the Philippines, Marvin enjoys sharing his Filipino culture with others. He got his love of broadcasting from his dad, who is an amateur radio operator and retired high school teacher.
If you have story ideas, please e-mail them to mbeach@wccbcharlotte.com