DPS Withholding Dash Cam Video in DWI Cases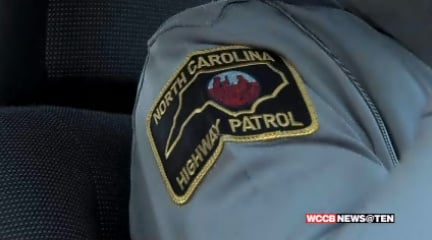 [gtxvideo vid="9iBz5pYH" playlist="" pid="Bbt3TRDe" thumb="http://player.gtxcel.com/thumbs/9iBz5pYH.jpg" vtitle="patrol dash cam"]
CHARLOTTE, NC — The Department of Public Safety is withholding dash camera video in some cases, even if you're the one charged with a crime.
Legal battles are piling up around the metro as attorneys fight to get footage in drunk driving cases. 
Attorneys say DPS started sealing the video evidence this year.
"If they're guilty, lets see the evidence," said Defense Attorney Adam Seifer. "I'm not saying everyone's going to have an out, because there's video."
Seifer's law firm,
SeiferFlatow,
is dealing with six DWI cases from Mecklenburg, Rowan, and Union counties in which Highway Patrol has refused to hand over video evidence.
The move, he says, makes it impossible to defend his clients fairly.
"You're talking about somebody losing, potentially, their liberty. Even if not, having a criminal record. To say that there's no right to see the evidence that's against you, that's preposterous," said Seifer.
Each time he subpoenas
DPS
for the video evidence, they send him objection letters that cite a law that says the state doesn't have to turn over video evidence in misdemeanor cases.
"There's a clamor for police transparency," said Seifer. "So, even if there is a statute, I don't see why they wouldn't want to produce it."
Seifer argues Constitutional Law  allows a person to see evidence that could be incriminating.
 In one Rowan County case, a district judge ordered DPS to turn over the video.
Seifer says state attorneys appealed–attorneys taxpayers fund–spending time and money to withhold the video taxpayers at least partially fund. 
"You have all this video, and you're not turning it over to very people paying for it?" said Seifer.
DPS has not yet returned calls or e-mails to answer questions about withholding the footage.
Seifer says he will request videos in 30 more Highway Patrol DWI cases in Mecklenburg County: 30 cases DPS will have to argue if it wants to seal the video.
Once these cases go through the appeal process, the Attorney General will represent DPS.
A spokesperson tells WCCB Charlotte attorneys are aware of the cases but haven't started working them yet.