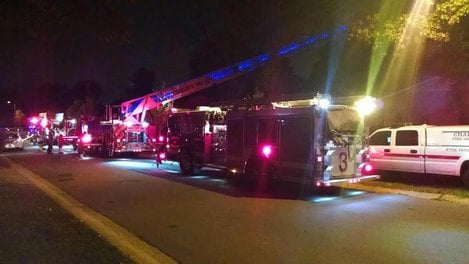 CHARLOTTE, NC — Fire investigators are hard at work this Labor Day morning after a fire engulfs a duplex on Rosehaven Drive.
Around 4:30 this morning firefighters responded to a fire call at a single story duplex on 3818 Rosehaven Drive in East Charlotte. The roof of the duplex collapsed while crews worked to control the fire, but no injuries were reported. It took crews nearly 40 minutes to get the fire under control.
Officials say the duplex was unoccupied, and investigators are on scene working to determine what caused the fire.
We'll have updates as they come in.