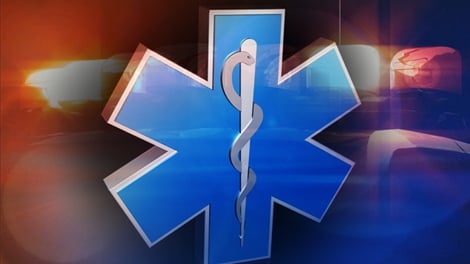 ANSON COUNTY, NC — Sheriffs deputies are investigating a murder suicide in the southwestern part of the county. 
Sheriff Tommy Allen, Jr. says deputies believe George Harris, III killed his girlfriend's two-year-old daughter before shooting himself in the head Monday evening.  The baby's aunt called 911 saying, "I just heard gunshots, and I went out there and saw him."
At that time, she didn't know her niece was dead. "I need you all. Please Hurry!' she told the dispatcher.
When deputies arrived, they say they found Harris, a wanted sex offender from Kentucky, dead in a chair. They say he left a note on the table admitting he killed baby Kenya. 
"He said, 'I'm sorry I killed her,' and something to the effect that I don't deserve to live either," said Sheriff Allen. 
Deputies say the baby had no obvious sings of physical injuries. Sheriff Allen said the Sheriff's Office has answered four calls at that residence in the last year, ranging from domestic violence to stolen property. However, he says deputies never ran into Harris.
They never had a chance to run his name to see he was on the run from Kentucky, that he was violating sex offender laws. He says his family never notified law enforcement that he left the state of Kentucky, and deputies were never able to arrest him before he was able to turn on the two-year-old.
"You say, 'What if we'd done this or what if we'd don't that,' but there's tens of thousands of them out there like this, and you don't know it," said Sheriff Allen. 
Allen says four other children in the home were living in the worst conditions he's seen in his 30-year career. "Never been into a house that had so many things crawling around it all the time. Every flat surface had like hundreds of little bugs crawling everywhere," said Sheriff Allen.
Family wasn't ready to talk when WCCB Charlotte knocked on their door. Department of Social Services tells WCCB Charlotte the children are safe now. The District Attorney will decide whether to file charges against at least six adults that lived inside the home.
As for how Harris killed baby Kenya, Sheriff Allen says the man left that information in his suicide letter. Once autopsy results are available, he will release that information.