Family Dollar Merger Impacts Jobs, Shareholders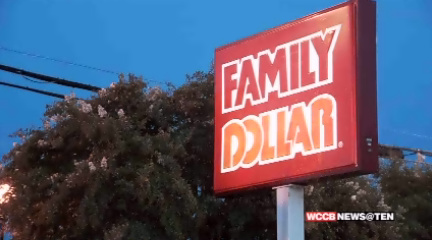 [gtxvideo vid="7wW0y1xR" playlist="" pid="Bbt3TRDe" thumb="http://player.gtxcel.com/thumbs/7wW0y1xR.jpg" vtitle="dollar merger"]
MATTHEWS, NC — Votes were in Thursday. Family Dollar shareholders accepted a deal to combine with Dollar Tree.
"The Dollar Tree offer was very good," said Board Member Sharon Decker. "It also was certain."
Some shareholders are still at odds over the decision to accept Dollar Tree's less lucrative deal to take over Family Dollar. 
"I'm disappointed," said Gary Burgess.
Mayor of the City of Matthews Jim Taylor was at first worried about the impact on the nearly 1,500 jobs there. Now, he's relieved.
"It was good obviously for Matthews and good for the Charlotte region," said Mayor Taylor.
CEO Howard Levine was confident Thursday that the deal will keep the distribution center in Matthews.
Board members stressed, "I think that's a decision that Dollar Tree obviously will ultimately have to make with the new board, but there's a fabulous facility there, great people," said Decker.
People are proud of how the Levine Family has helped Charlotte area communities.
"They are big supporters of some of our local charities: the Matthews Help Center, the free clinic," said Mayor Taylor.
Once the Federal Trade Commission approves the merger, Dollar Tree will aim to turn Family Dollar's struggling business model around.
Shareholders revealed Dollar General offered $80 a share for Family Dollar compared to the $76.50 Dollar Tree offered.
The problem with the more generous deal, says Economist Jeff Roach, Ph.D., Dollar General's business model is too similar to Family Dollar's.
"If you allow two like firms to come together, there is a chance they'll have monopolization power in the marketplace," said Roach.
While Levine is pleased with the lesser offer, critics wanted more proof the more lucrative deal wouldn't have passed regulations.