Greg Armbrecht
Email Greg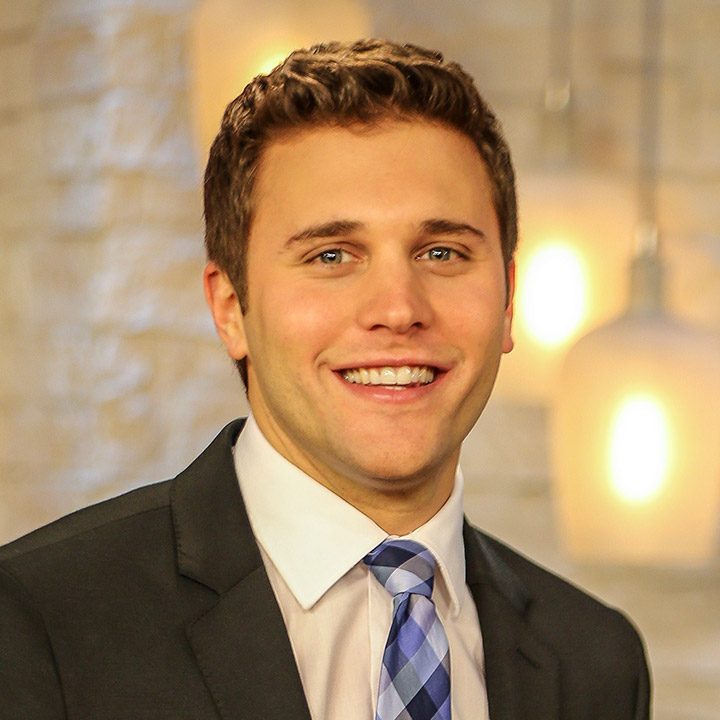 Greg Armbrecht is the Chief Meteorologist for WCCB, Charlotte's CW. Greg joined the WCCB Charlotte weather team in October 2014.
The Philadelphia-area native's TV career started in the summer of 2008 at WHSV in Harrisonburg, Virginia. Within several months he moved to their sister station WITN in Greenville, NC.
Greg spent 4 years forecasting the challenging weather of Eastern Carolina. During that time, he proposed to his wife, anchor Brittany Gunter, on air and they got married in July 2012. Shortly after their honeymoon they moved to Omaha, Nebraska to work at WOWT, where Greg got to pursue his dream of working in tornado alley.
While there Greg and Brittany co-hosted the Weekend Daybreak show. Then in the spring of 2014 they decided to start a family and Brittany left television.
Their daughter, Ella, was born in September 2014 and they moved to Charlotte soon after. Greg says, "We just couldn't resist the opportunity to move back to such an amazing state. I love that we are close to the mountains and beach. Plus, the people are so friendly and it puts us back on the East Coast, closer to our families."
Greg has forecasted all types of weather throughout his career. Some of his most memorable moments were forecasting several tropical systems that hit eastern North Carolina from 2008 to 2012. He will also never forget covering the twin tornadoes that impacted Pilger, Nebraska. "Mother Nature surprised the entire country with two large wedge tornadoes, something incredibly rare. It was amazing to be there and to experience that first hand, but something the meteorological community hopes never happens again. The devastation was unbelievable."
When Greg isn't looking up at the sky, he enjoys spending time with his family. Greg loves to be in nature, take hikes, go to the mountains, ski and spend time at the beach.
Greg enjoys traveling, but with a newborn he admits he won't be traveling quite as much! He also enjoys watching sports and says nothing is better than firing up the grill and spending time with family watching a good game.
Be sure to watch Greg on WCCB News @ 10 Monday-Friday starting at 10pm.